Nutritional Counseling Services from our Chiropractor in Rochester
Having a healthy mind and body is of great importance in ensuring you live a long and healthy life. Our chiropractor can help you with nutritional counseling at Chiropractic Natural Health Center in Rochester. Here is some more information about nutritional counseling and how we can help.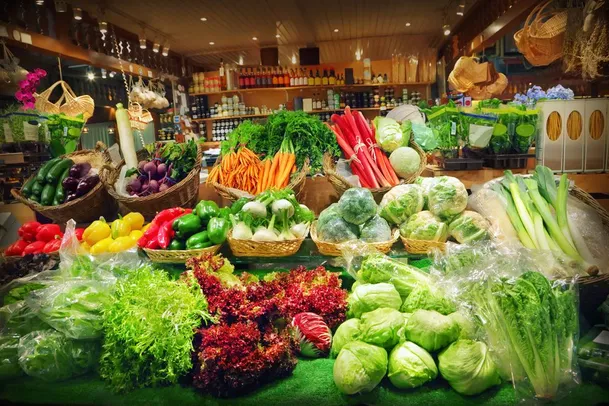 Nutritional counseling is a combination of nutritional supplement and healthy food recommendations by our chiropractor, Dr. Daniel Gizynski. After your initial appointment, we can suggest supplements, vitamins, and foods that will help with weight loss and give you an idea of what you need to put into your body for a healthier you. Please don't hesitate to ask us questions about this holistic treatment plan we offer.
How Nutritional Counseling and Better Nutrition Can Help
There are many benefits in receiving nutritional counseling and improving your nutrition. One common benefit is weight loss. Not only will you start to feel better based on the weight you are losing, but much of the pain experienced from ailments and conditions can be improved upon or eliminated by changing your eating habits. Weight loss, as well as total body wellness, can be achieved with nutritional counseling.
How Our Chiropractor Can Help Guide You Nutritionally
Our chiropractor can help guide you nutritionally by setting up a treatment plan to help you be successful. There are three parts that need to be combined to help you lose weight and have a healthier lifestyle and mindset. These are exercise, changing your diet, and setting goals. By discussing with Dr. Gizynski about all three, as well as writing down and sticking to a nutritional and exercise plan, you can be on your way to a healthier you.
Chiropractic Care
You can also combine other chiropractic services to help you gain a healthier body. Many patients come in for pain management and other conditions that can be improved with nutrition plans and chiropractic adjustments. You can come in for chiropractic adjustments to get your spine and neck realigned due to chronic pain issues you have. Combining regular chiropractic treatments with nutritional supplements can further help heal and improve the body. Spinal and postural screenings, as well as massage, can also be included in your nutritional plan.
Schedule an Appointment Today for Nutritional Counseling Services in Rochester
Make an appointment today with us to get your health and nutrition back on track. You can visit us at Chiropractic Natural Health Center, 407 6th Street Suite B Rochester, MI 48307. Or, you can call us at (248) 650-1998. Let us help you get healthy again!